Can we just take a moment to acknowledge how many YA books will be movies in the very near future?
Personally, I'm torn about my feelings on this (like everything in my life). I feel like Hollywood has no creativity or originality left, so they just keep making sequels/reboots/remakes and book-to-movie adaptations to rake in the dough because they know that familiar stories will get people to the theaters. And then I get on my high horse and want to start screaming "THIS IS SOLID PROOF THAT BOOKS ARE AMAZING, YOU UNCULTURED SWINE." Tinseltown sees where the treasure is really hidden: IN BOOKS.
And as awesome as that is, it's also pretty scary because it opens us up to a lot of hurt as some of our favorite books are butchered by people who won't necessarily have the same passion for them that we do. HOWEVER. The Hunger Games, The Fault in Our Stars, Paper Towns, and The Perks of Being a Wallflower proved to me that magic can happen if they're in the hands of the right people.
Here are a couple movies you can expect to see in the next year or so. If you haven't read these yet, I highly recommend giving them a look before they hit theaters for two reasons:
1) The book is almost always better than the movie
2) You can impress and/or shut down all your friends with your impressive knowledge of the story and characters before the first trailer is even teased.
The Fifth Wave by Rick Yancey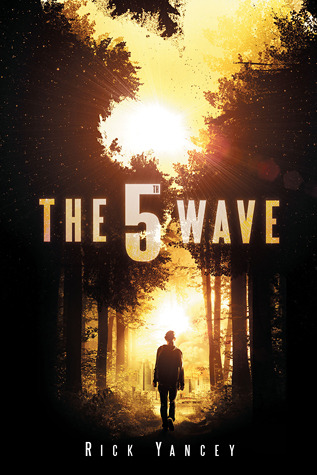 "After the 1st wave, only darkness remains. After the 2nd, only the lucky escape. And after the 3rd, only the unlucky survive. After the 4th wave, only one rule applies: trust no one. Now, it's the dawn of the 5th wave, and on a lonely stretch of highway, Cassie runs from Them. The beings who only look human, who roam the countryside killing anyone they see. Who have scattered Earth's last survivors. To stay alone is to stay alive, Cassie believes, until she meets Evan Walker. Beguiling and mysterious, Evan Walker may be Cassie's only hope for rescuing her brother–or even saving herself. But Cassie must choose: between trust and despair, between defiance and surrender, between life and death. To give up or to get up."
Movie release date: January 15, 2016
Starring Chloe Grace Moretz, Liev Schreiber, and Nick Robinson
A Monster Calls by Patrick Ness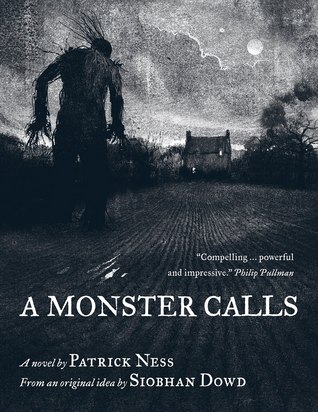 "The monster showed up after midnight. As they do. But it isn't the monster Conor's been expecting. He's been expecting the one from his nightmare, the one he's had nearly every night since his mother started her treatments, the one with the darkness and the wind and the screaming…
This monster is something different, though. Something ancient, something wild. And it wants the most dangerous thing of all from Conor. It wants the truth."
Movie release date: October 14, 2016
Starring Lewis MacDougall, , Felicity Jones, Liam Neeson, Sigourney Weaver, and Toby Kebbell,
Let It Snow by John Green, Maureen Johnson, and Lauren Myracle
"Sparkling white snowdrifts, beautiful presents wrapped in ribbons, and multicolored lights glittering in the night through the falling snow. A Christmas Eve snowstorm transforms one small town into a romantic haven, the kind you see only in movies. Well, kinda. After all, a cold and wet hike from a stranded train through the middle of nowhere would not normally end with a delicious kiss from a charming stranger. And no one would think that a trip to the Waffle House through four feet of snow would lead to love with an old friend. Or that the way back to true love begins with a painfully early morning shift at Starbucks."
Movie release date: December 9, 2016
Starring TBA
Miss Peregrine's Home for Peculiar Children by Ransom Riggs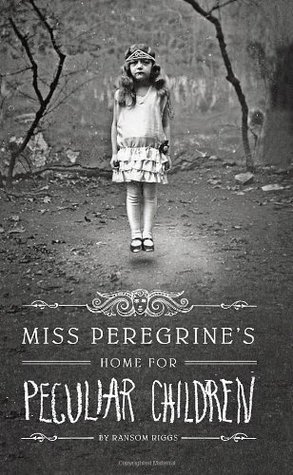 "A mysterious island. An abandoned orphanage. A strange collection of curious photographs.
A horrific family tragedy sets sixteen-year-old Jacob journeying to a remote island off the coast of Wales, where he discovers the crumbling ruins of Miss Peregrine's Home for Peculiar Children. As Jacob explores its abandoned bedrooms and hallways, it becomes clear that the children were more than just peculiar. They may have been dangerous. They may have been quarantined on a deserted island for good reason. And somehow—impossible though it seems—they may still be alive."
Movie release date: December 25, 2016
Starring Asa Butterfield, Samuel L. Jackson, Eva Green
Fallen by Lauren Kate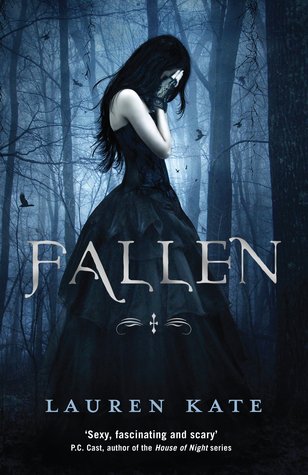 "17-year-old Lucinda falls in love with a gorgeous, intelligent boy, Daniel, at her new school, the grim, foreboding Sword & Cross, only to find out that Daniel is a fallen angel, and that they have spent lifetimes finding and losing one another as good and evil forces plot to keep them apart. Get ready to fall…"
Movie release date: 2016 (exact date TBA)
Starring Addison Timlin, Jeremy Irvine, and Harrison Gilbertson
In other related news, there are TONS of other new-ish YA titles that have been optioned for movies, including We Were Liars by E. Lockhart, I'll Give You the Sun by Jandy Nelson, and Eleanor and Park by Rainbow Rowell.
A quick search of IMDB's user created lists will tell you that the following books (in no particular order) and dozens of others are also potentially in our collective futures:
Legend (Marie Lu)
Graceling (Kristin Cashore)
The Raven Boys (Maggie Stiefvater)
The Scorpio Races (Maggie Stiefvater)
Matched (Ally Condie)
Fangirl (Rainbow Rowell)
The Future of Us (Jay Asher and Carolyn Mackler)
The Darkest Minds (Alexandra Bracken)
Cinder (Marissa Meyer)
Gone (Michael Grant)
Daughter of Smoke and Bone (Laini Taylor)
Whether or not these movies ever actually make it to production or just die on the table is yet to be seen. Remember the original Looking for Alaska and Thirteen Reasons Why debacles? Although, after what feels like eons upon eons of waiting, Alaska and 13RW have (FINALLY) both been given new life. An Alaska film is now tentatively in the works, riding on the popularity of The Fault in Our Stars and Paper Towns. 13RW is soon to be a 13-episode Netflix mini-series, spearheaded by Selena Gomez who was supposed to star in the original movie optioned by Universal.
So what does this all mean? That we can hope for some kick-ass movies to blow us away, and pray the executives involved don't screw it up royally unless they want to feel the wrath of the YA fandoms. We're a brutal bunch, and we mean business.