I'm sure you've heard about The Hate U Give by now, right? The #1 NYT Bestseller for YA fiction this past week? If you haven't, then I strongly question what parts of the Internet you're trolling.
Angie Thomas's book is very timely and deals with an extremely intense and complex topic: an unarmed black teen is shot and killed by a white police officer. The main character of our story is Starr, the witness of the aforementioned shooting, who struggles with coming forward with the truth or staying silent to protect her family's safety.
I can't even begin to describe how honest and perfect this book is. The language, family dynamics, personal relationships, and racial struggles are all so amazingly written. Angie T. puts her readers in her character's shoes, making The Hate U Give not just a story, but an experience.
I like to think I've never been prejudiced or racist a day in my life. I respect the different lifestyles people have, and am a firm believer that you never know what a person has been through until you experience it for yourself.  I'm a suburban white women who will never know what it's like to be an oppressed minority. But reading this book helps you walk that proverbial mile in a young black girl's shoes (specifically Jordan's, in this case).
Angie Thomas helped me understand that though I'm not racist, there are certain stereotypes I wrongly understood to be true, and indirectly perpetuated them by doing so. It was eye-opening, and I love that this book can help people recognize their own unfounded prejudices.
Not gonna lie… I think this book should be on every high school reading list in the country. I'm sure it would be challenged and banned somewhere, but ya know what?  I'm okay with that because those ridiculous challenges just draw more attention to books and result in more people reading them.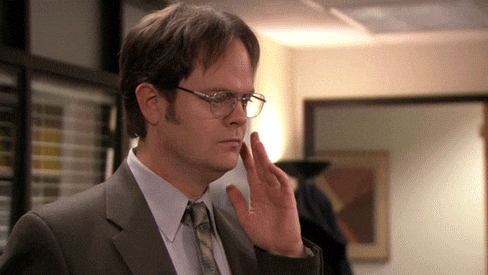 EpicReads posted on their blog that if you only read one book this year, it should be this one. And you know what? They're absolutely right. This is quite possibly the most important book anybody can read, especially right now with the current state of our world. But it also has very likeable characters and intermittent shots of humor that help break up the intensity without disrupting the story's flow (Starr's family members cracked me the hell up). But the acknowledgment by Angie Thomas at the end was what got me…
SO GET OUT THERE AND READ IT.
OFFICIAL RATING: 10/10
BTW, as if Angie Thomas wasn't having an amazing year already with this epic book release, the book was also picked up by Fox 2000 to become a feature film. WOOT WOOT! Congrats, Angie!
Save
Save